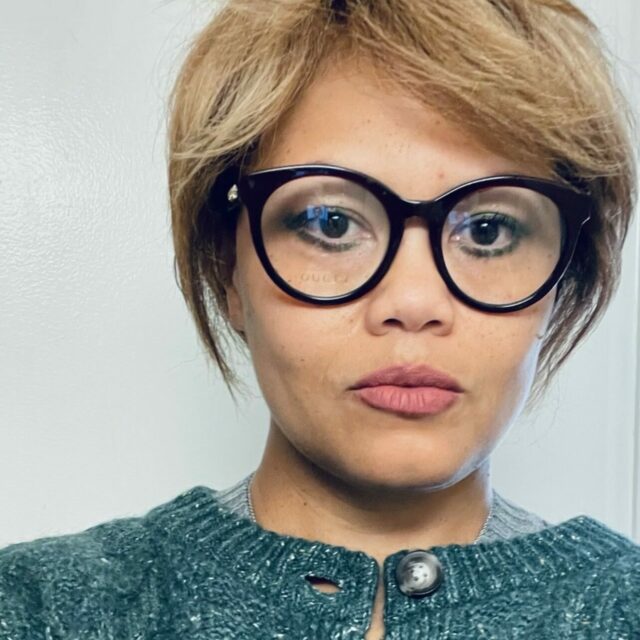 Christina Mischel
Senior Manager, Buildings
As the Senior Manager, Buildings on ILFI's Impact Group, Christina provides critical support to projects as a coach, helping them work through their technical questions while pursuing our building certifications – including The Living Building Challenge and the Core Green Building Certification. In this position, she also strategizes with the Buildings Team on how to widen the impact of the work ILFI can do to benefit all communities.
Originally from Maryland and raised with an appreciation for her Japanese, African-American, and multicultural roots, Christina's passion for sustainable design developed from her belief that diversity adds richness to the environment. Christina studied Architecture and Environmental Design at Morgan State University's Center for the Built Environment and Infrastructure Studies (CBEIS) where she earned her professional degree. Her academic focus was at the intersection of Sustainable design, Environmental Policy, Building Law, and she received a LSAT scholarship from the University of Baltimore, School of Law. Christina holds certification in all major disciplines for the International Code Council and prior to joining ILFI, she served as a Building Code Official for the District of Columbia Government enforcing the Green / Energy Construction Code and Green Building Act alternative compliance paths. Including Green Enterprise Communities, LEED, PHIUS, and others. ​​In previous roles, Christina served as an Official for Pittsburgh City Government and as a Lead Designer on various government projects. Including FAA, Center for Connected Government, (CCG), NavFac., and Social Security. Christina also served Americorp, Habitat for Humanity and So Others Might Eat helping to build and support affordable housing opportunities for all.
At her leisure, Christina enjoys spending time with her partner and two Italian Greyhounds. She can be found out back tinkering with her project step van and pontoon houseboat or sipping a cup of steamy tea on a rainy day.