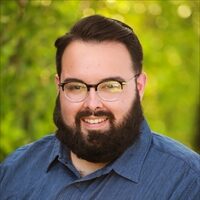 Seth Rojello Fernández
Science and Policy Associate, Green Science Policy Institute
Seth Rojello Fernández is a Science and Policy Associate working on implementing the class concept into the built environment. He serves on several standards committees, professional organizations, and material health groups to help educate key stakeholders on the use of toxics and healthy alternatives. Seth has worked on PFAS in building materials by authoring white papers and facilitating communication strategies.
Seth received his M.S. in Environmental Toxicology from the U.C., Riverside, in 2019, where he assessed classes of flame retardants for their overall hazard to human and environmental health. He also holds bachelor's degrees from Texas A&M University-Commerce in Political Science and Environmental Science.
Seth currently lives in the U.S. Virgin Islands, where he loves to sit on the beach and snorkel.