Founded in 1855 by Reverend John G. Fee in Kentucky, Berea College is one of the nation's most distinctive liberal arts colleges and the South's first interracial and coeducational college.
Berea's century-and-a-half commitment to social equity continues today and is expressed through the college's mission statement, otherwise known as their Great Commitment, that places a priority on providing educational opportunities for students who have great promise and limited financial resources, serving the community, providing a student labor program, promoting kinship among all peoples, and "plain living"–expressed today as a commitment to sustainable living.
In October 2010, Berea College's Board of Trustees approved a plan to design and construct a new student residence on campus. The Trustees recognized the need for additional beds to maintain the current level of residentiality as a new round of residence hall renovations begins, and an opportunity to enhance the residential experience for students of the College through a new and innovative facility.
Administration goals included:
Space for 120 students
"Green" design and materials including high energy efficiency
Innovative ideas for sustainable operations
Providing student interaction with the building systems to assure occupants and visitors become more aware of the ecological footprint of the facility
Space for residential programming that incorporates flexible living arrangements, group study and residential learning community spaces, informal gathering and social interaction/program spaces

Two responding architectural firms Hastings & Chivetta Architects and Hellmuth + Bicknese Architects were asked to collaborate on a planning and design process. The process has included multiple on-campus workshops and charrettes, inclusion of faculty, staff and students on multiple working groups, a student survey instrument, and uses of social media for information gathering and distribution. The design team was tasked to produce conceptual plans for a highly sustainable and responsible facility consistent with Berea's Great Commitments, and equivalent to at least a LEED Silver certification. Then they were asked what would be required to make that facility among the most sustainable student residences in the country. The result is an exciting plan that would incorporate aspects of green design that push the limits of sustainability in a student residence, and would not only earn a LEED Platinum certification, but achieve many of the goals of The LBC.
vital stats
| | |
| --- | --- |
| Certification Status | Certified Petal on March 27th, 2015 |
| Location | Berea, Kentucky, USA |
| Bioregion | Midwest |
| Living Transect | L3 Campus Zone |
| Typology | Building |
| Occupant Type | Single Family Residential + Workshop |
project team
| | |
| --- | --- |
| Geotechnical | AMEC Earth & Environmental, Inc. |
| Civil | McIllwain + Associates, Lexington, KY |
| Landscape | McIllwain + Associates, Lexington, KY |
| Structural | Fink, Roberts and Petrie |
| Co-Architect, Architect of Record | Hastings & Chivetta Architects, St. Louis, MO |
| Co-Architect, Sustainable Design Consultant | Hellmuth + Bicknese Architects, St. Louis, MO |
| MEP | CMTA |
| Commissioning | Aramark |
| Construction Manager | Messer Construction |
place petal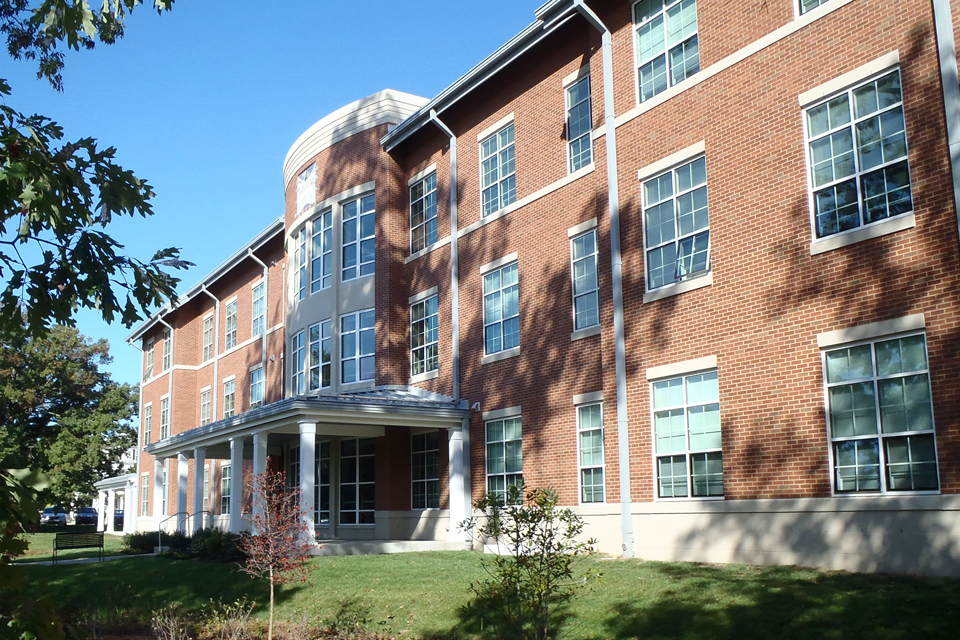 health petal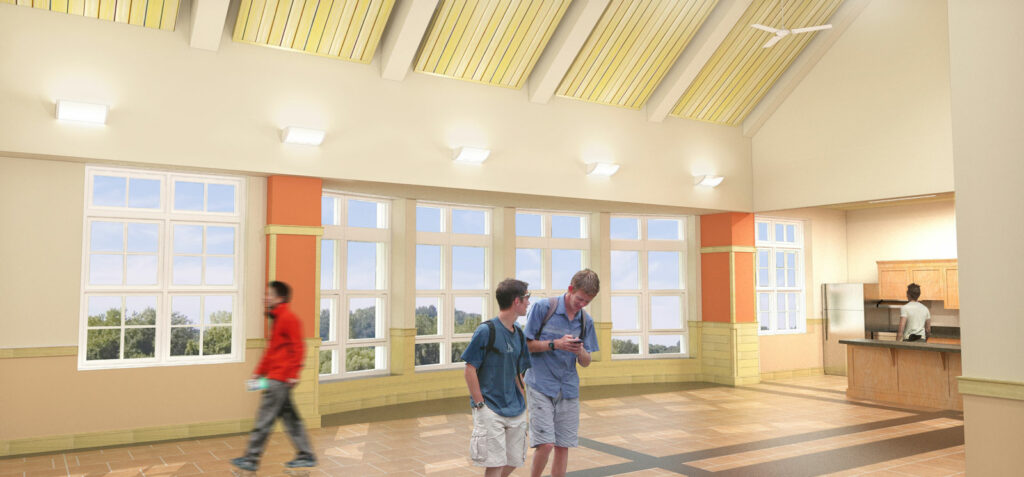 materials petal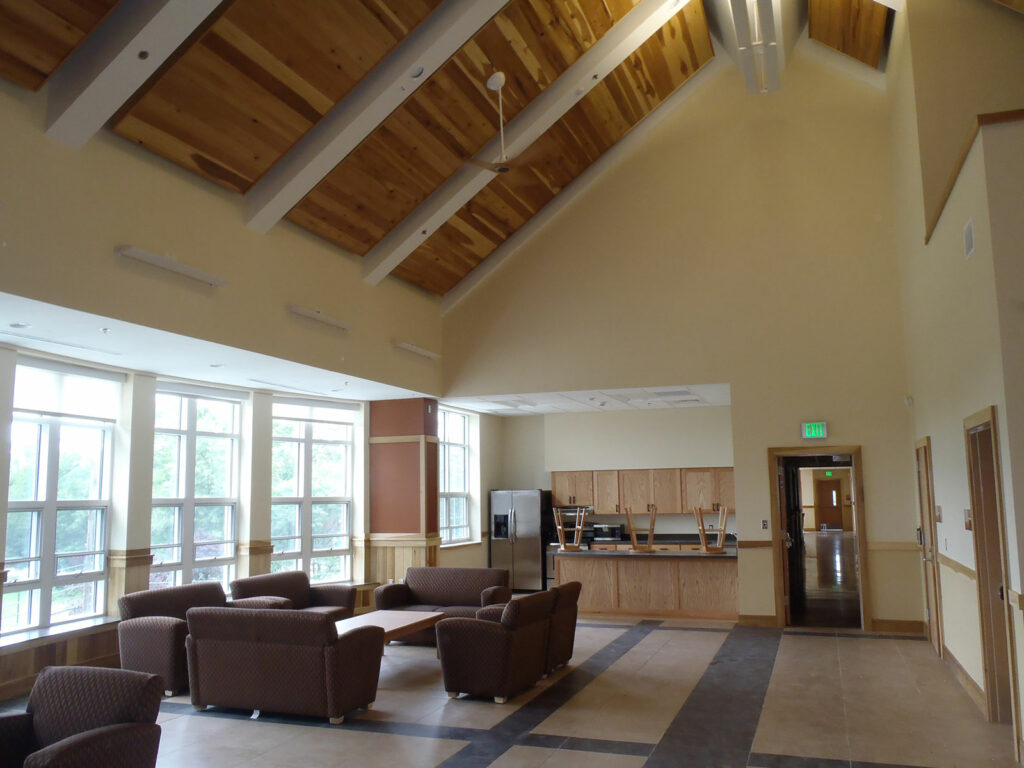 beauty petal