VITAL STATS
| | |
| --- | --- |
| Certification Status | Zero Energy Certified |
| Location | Moab, UT, USA |
| Typology | Building |
| Project Area | 1,150 SF |
| Owner Occupied | Yes |
| Number of Occupants | 1 |
PROJECT TEAM
| | |
| --- | --- |
| Owner | Zach Arhens |
| Contractor | Community Rebuilds |
| Founding Director | Emily Niehaus |
| Executive Director | Rikki Eperson |
| Planner | Reid Saunders |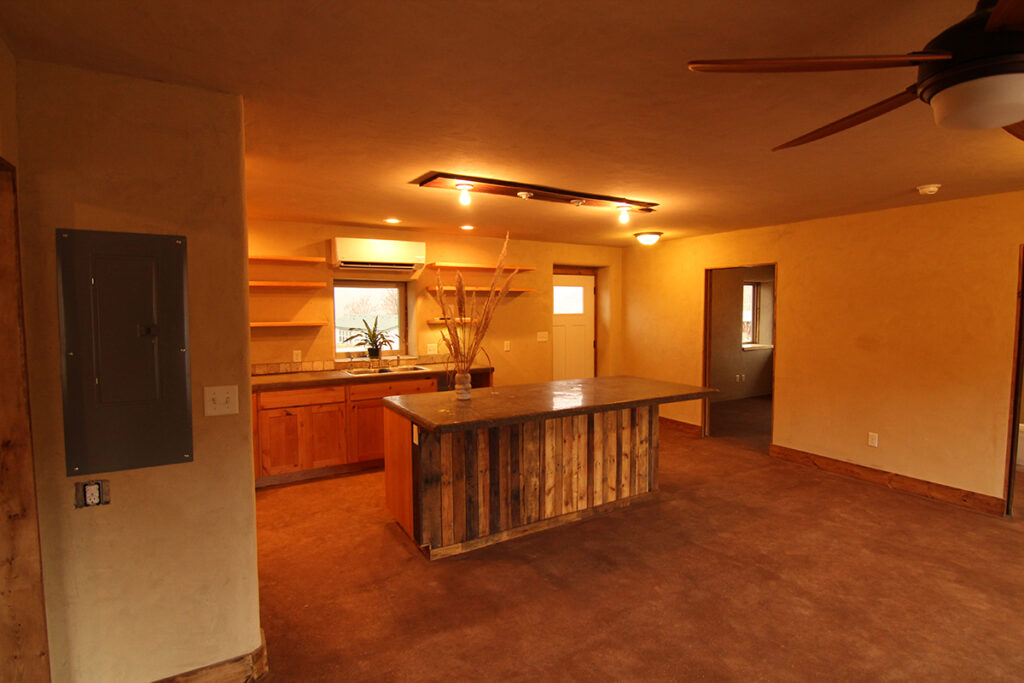 BUILDING SYSTEMS INFORMATION
| | |
| --- | --- |
| Wall R value and section specification | 30. Strawbale |
| Roof R value | 50 |
| Floor R value | 15 |
| Window to Wall Ratio | 17% |
| Window U Value | 0.31 |
| Window description | Vinyl frame, double paned. |
| Air infiltration rate and sealing protocol | Strawbale results in a continuous barrier. |
NON-MECHANICAL SYSTEMS
Daylighting, natural ventilation, and operable windows make for simple but effective non-mechanical systems that help reduce energy usage.
MECHANICAL HEATING AND COOLING
Single mini-split is all that is required given the thermal mass and passive solar solutions.
MECHANICAL VENTILATION
Ventilation is natural.
LIGHTING
Straightforward residential fixtures w/ LED lamps
Solartube daylighting at locations that are not immediately adjacent to exterior.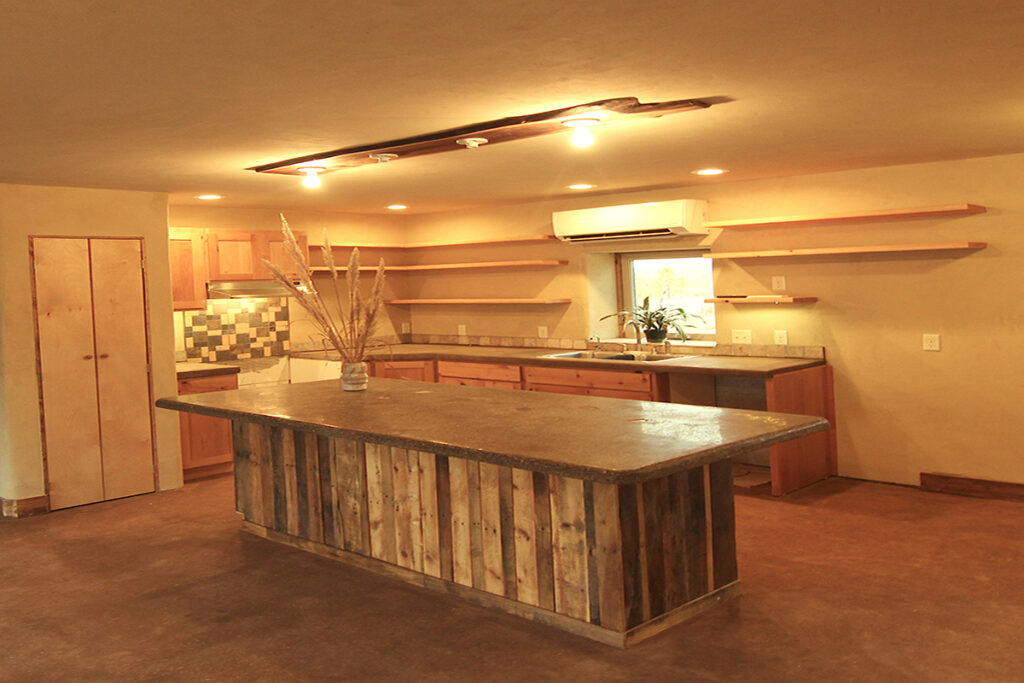 RENEWABLE PRODUCTION SYSTEMS INFORMATION
| | |
| --- | --- |
| Panel Array Size | 3.3 kW |
| Panel Output per Capacity Nameplate | 275 W |
| Panel Quantity | 12 |
| Type and Brand | REC Solar |
| Inverter Quantity | 1 |
| Location | South-facing roof |
| Ownership Details | Same ownership as project |
RENEWABLE PRODUCTION SYSTEMS INFORMATION
| | |
| --- | --- |
| Actual energy use during performance period | 3295 kWh |
| Actual energy produced during performance period | 4622 kWh |
| Net Energy Use | -1327 kWh |
| EUI | 9.8 kBTU/sf/yr |