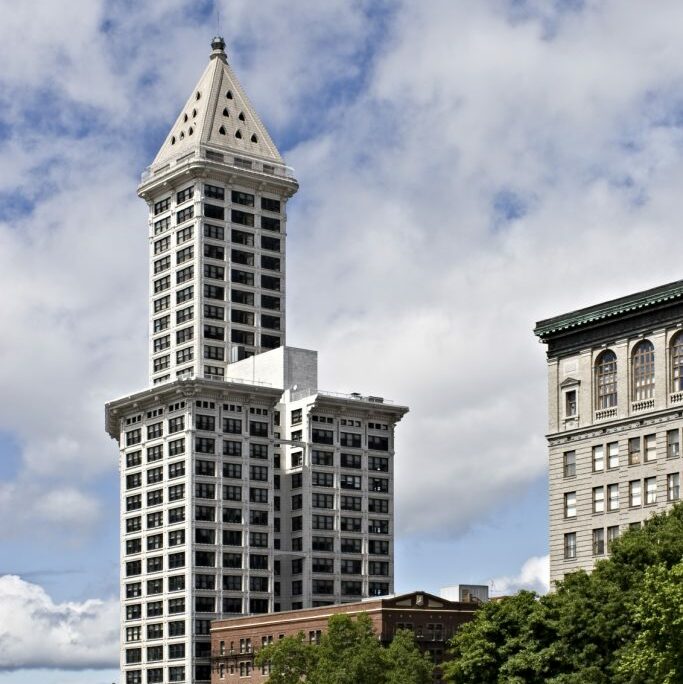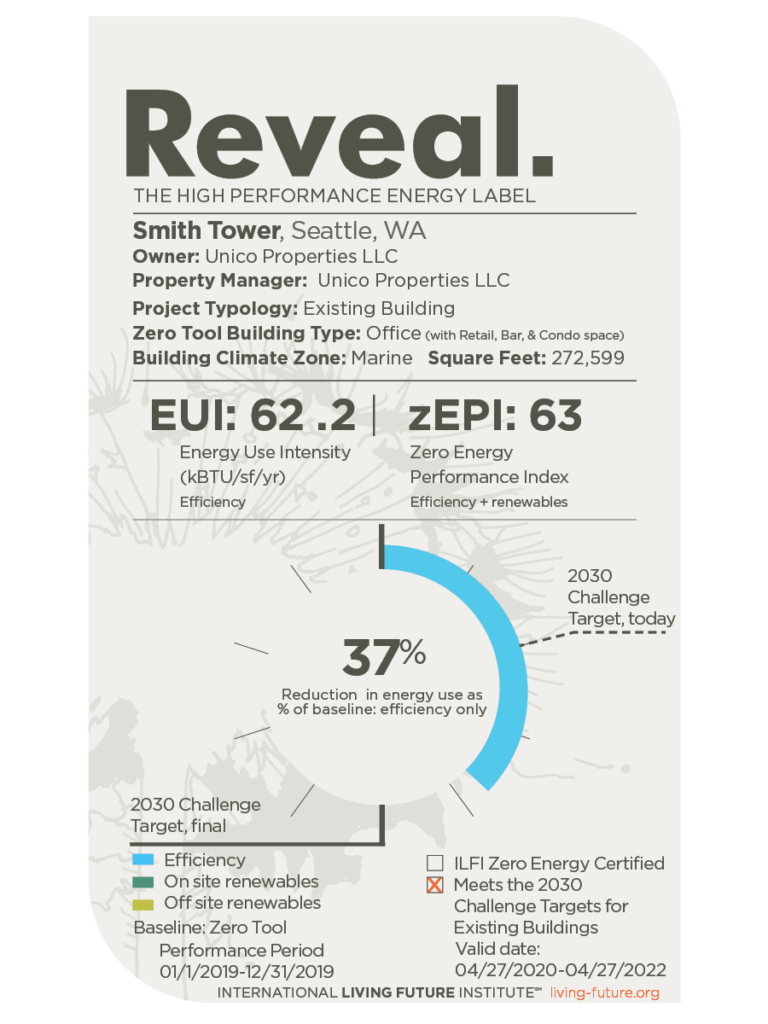 SEATTLE, WASHINGTON
Smith Tower has defined the skyline and served as the premier office location and visitor destination in Seattle since its construction in 1914. Located in the heart of the historic Pioneer Square neighborhood, the 42-story iconic landmark consists of 272,559 square feet of artfully repositioned Class A office space.
Designed by the New York architectural firm Gaggin & Gaggin, Smith Tower was Seattle's first skyscraper and for a time, the tallest building west of the Mississippi River. When finished, the building featured the legendary "Chinese Room" at the summit, which is now home to the public Observatory. The interior spaces are a blend of historical aesthetics and modern additions styled within the neoclassical architecture for which the building was originally designed.
After an extensive repositioning, Unico has preserved much of the historic finishes while seamlessly upgrading building systems to match the comfort and professional needs of today's fast paced tenants. Examples of these upgrades are found in newly modernized elevators, a renovated tenant lounge, newly constructed fitness centers, and extensive energy management, lighting, and HVAC systems improvements.