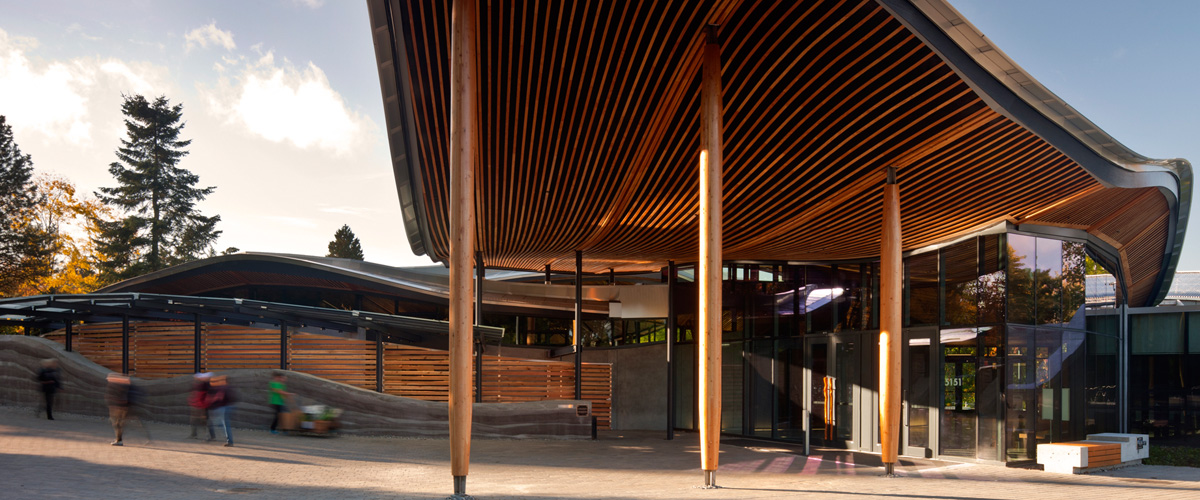 Project registration details
The International Living Future Institute (ILFI) offers a suite of high performance building certification programs, including the Living Building Challenge (LBC), Core Green Building Certification (Core), Zero Carbon (ZC), and Zero Energy (ZE). These programs are designed to serve as a philosophy and advocacy tool, as well as a third-party certification based on actual performance. For project teams interested in pursuing certification, all four programs follow the same fee structure, services, and registration process.
program fees
ILFI charges fees for Certification based on project size and complexity, however, the fees collected cover less than half of our operating expenses. As a501c3, we seek philanthropic support to cover the majority of our operating expenses so that we can keep our pricing accessible.
Program fees are calculated on a gross floor area basis as shown in the tables below, except for Single Family Residences which are charged a flat fee. This total is a comprehensive fee that covers registration, certain technical support services, two-part third-party audit, and certification. Fee payment occurs in three installments: 25% at Registration, 50% prior to Construction, and 25% prior to the preliminary Ready Audit.
Project Size
ZE & ZC
Core

LBC (Petal & Living)
Single Family Res.
$3,000

$4,500
$6,000
Square Foot Range
$/Sq Ft
Minimum
$/Sq Ft
Minimum
$/Sq Ft
Minimum
0
74,999
$0.065
$3,750
$0.130
$7,000
$0.190
$10,000
75,000
249,999
$0.055
$4,750
$0.100
$9,750
$0.150
$14,250
250,000
499,999
$0.040
$13,750
$0.080
$25,000
$0.125
$37,500
500,000
749,999
$0.035
$20,000
$0.070
$40,000
$0.110
$62,500
750,000
and above
Request a quote
Request a quote
Request a quote
Project Size
ZE & ZC
Core

LBC (Petal & Living)
Single Family Res.
$3,000

$4,500
$6,000
Square Meter Range
$/Sq M
Minimum
$/Sq M
Minimum
$/Sq M
Minimum
0
6,967
$0.700
$3,750
$1.399
$7,000
$2.045
$10,000
6,968
23,225
$0.592
$4,750
$1.076
$9,750
$1.615
$14,250
23,226
46,451
$0.431
$13,750
$0.861
$25,000
$1.345
$37,500
46,452
69,677
$0.377
$20,000
$0.753
$40,000
$1.184
$62,500
69,678
and above
Request a quote
Request a quote
Request a quote
NOTE: All fees listed in United States Dollars
Registration Value
As part of the program fees, ILFI offers project teams with the following services to support their journey to certification:
A dedicated project team coach
3 project status calls
Access to ILFI's platform to request clarifications and exceptions to certification requirements
Invitation to project team summits and calls
3 free Living Future Professional memberships, which provide access to program handbooks and other technical resources
Third-party Ready Audit upon completion of construction
Third-party Final Audit upon completion of 12-month performance period
Access to other fee-based technical consulting
Recognition as a Registered, Ready, or Certified project
Registration Process
For any project teams that are interested in pursuing one of ILFI's building certifications, our Sales team will be happy to walk you through the registration process. Please