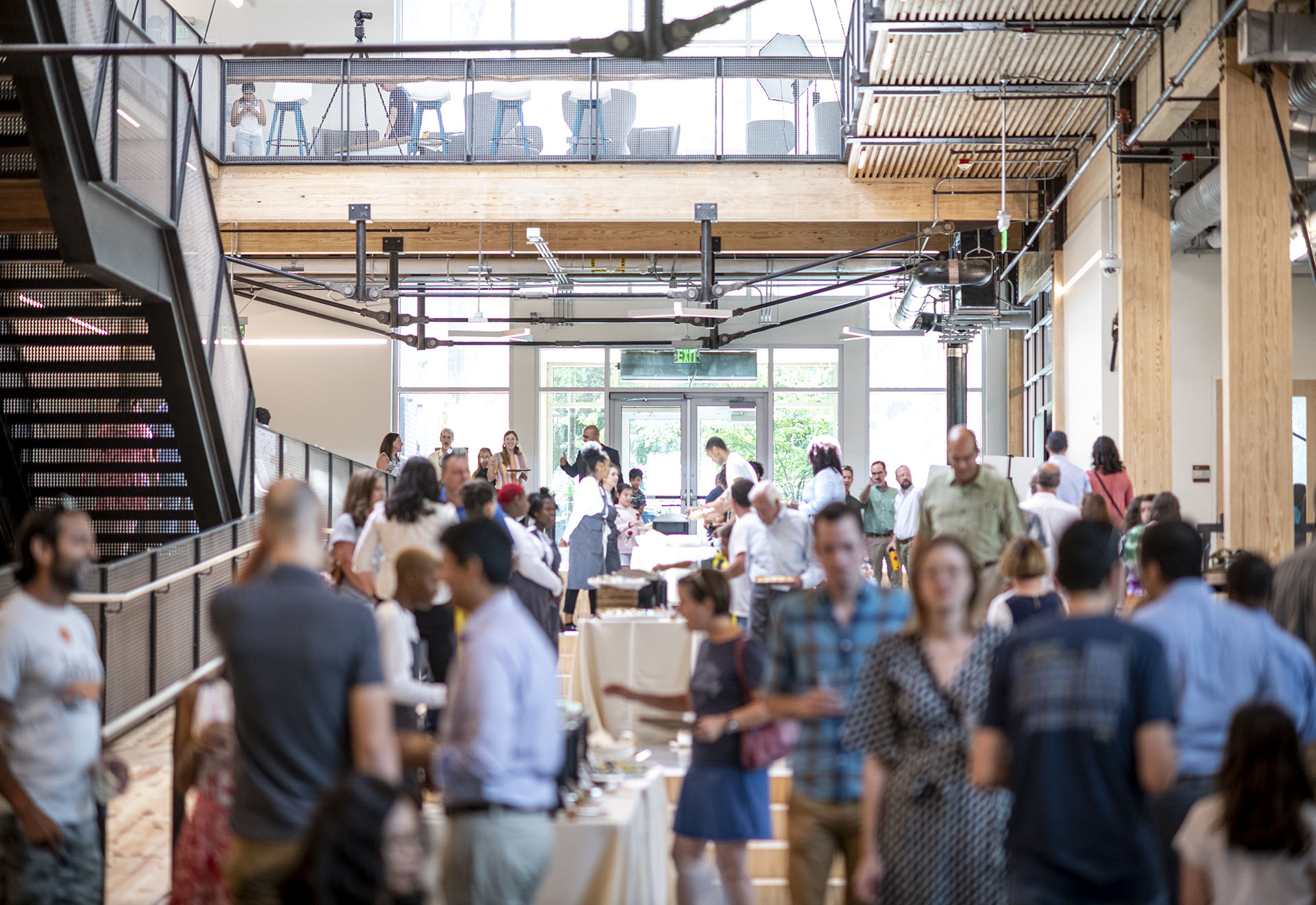 Local Time
Timezone:

America/New_York

Date:

May 07 - 09 2024

Time:

11:00 AM - 9:00 PM
Living Future 2024: Change Starts Here
Living Future 2024 will bring together a dynamic community of practitioners, advocates, and allies tackling the most pressing challenges at the intersection of climate, health, and equity. This is your chance to showcase your impact and innovations to a global audience. Discover more about the event, explore the conference theme and tracks, and find out how to submit your proposals by checking out the details and key dates below.
Don't miss this incredible opportunity to inspire and shape the future of regenerative development.
——————————————————————————————————–
The International Living Future Institute (ILFI) is excited to announce our 18th annual Living Future Conference in Atlanta, Georgia at the OMNI Hotel and Conference Center at CNN Plaza on May 7 – 9, 2024.
The Living Future Conference is ILFI's annual flagship event that showcases leadership and solutions, inspires action, and builds a networked community to advance the regenerative movement. Each year, the programming explores the urgent issues that we face at the intersection of climate, health, and equity in the built environment. Attendees gain valuable insights, connections, and solutions to their most pressing issues in advancing regenerative development through the leadership, projects, products and solutions that they discover at this inspiring annual event. The event draws a diverse and impactful community of thought leaders and change agents all actively engaged in the built environment sector, including facility owners and operators, real estate developers, AEC professionals, product manufacturers, policy makers, interior designers, educators, and advocates for regenerative development.
Attendees of the Living Future Conference co-create a positive, achievable vision for a Living Future, and collaboratively work to build solutions with each other to the most daunting global issues of our time.
Want to support LF24? Click here to learn about sponsorship opportunities.
If you have any questions in the meantime, please contact LF@living-future.org.