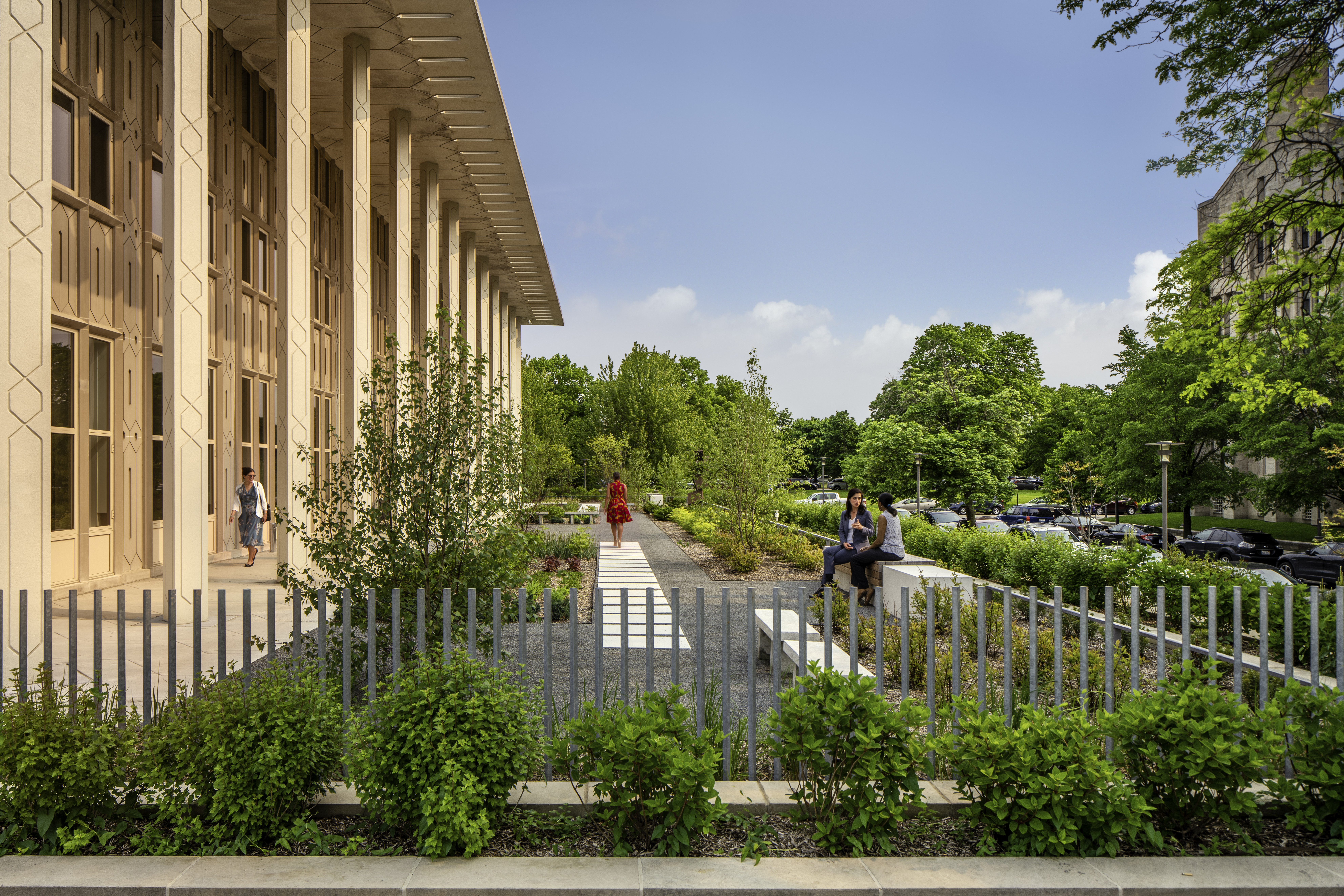 Become a Member
INVEST IN THE MOVEMENT FOR REGENERATIVE BUILDINGS BY TAKING MEANINGFUL ACTION, MAKING VALUABLE CONNECTIONS, AND LEADING THE WAY.
Join a global network of practitioners, organizations, and everyday advocates committed to transforming the building industry through the holistic lens of climate, health, and equity.
Whether you're looking to stay up to date with certification trends, engage with a global network of forward-thinking individuals, or seeking to support the green building movement, there's a place for you in the Living Future member community. Our free info session webinars are held the first Wednesday of every other month¹.
INTERESTED IN LEARNING MORE? SIGN UP FOR OUR FREE 30-MINUTE INTRO WEBINAR, HELD THE FIRST WEDNESDAY¹ OF EVERY OTHER MONTH WITH LIZ HARDER, OUR DIRECTOR OF MEMBER ENGAGEMENT.
---
Member Benefits + Levels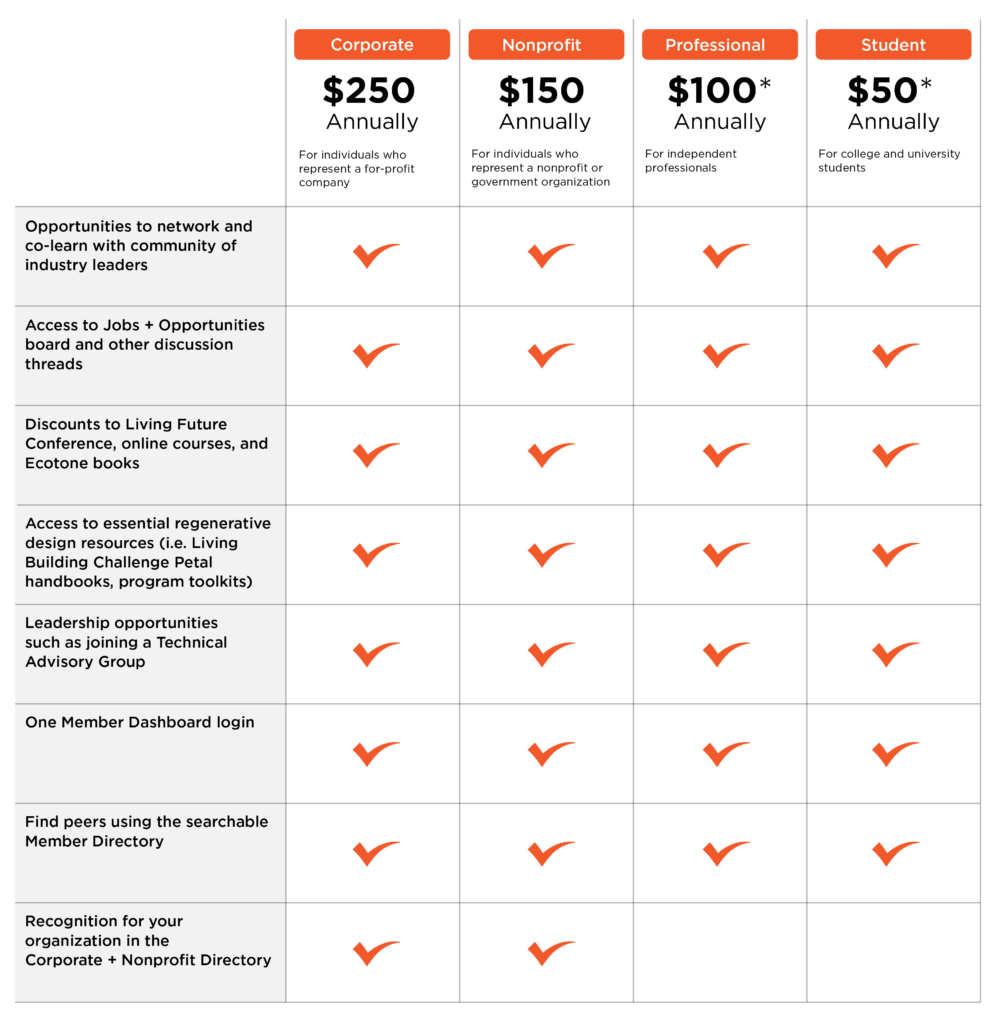 *Professional and Student levels are eligible for international pricing adjustments. Read our International Pricing Policy for details.
For a text-based list of membership benefits and pricing, please click here to visit our Membership page.
Want to skip the info webinar? Ready to sign up? Click here.
Sign up for our free 30-Minute info webinar
QUESTIONS
If you have any questions about membership, we encourage you to reach out to our Membership team: membership@living-future.org.
¹ Future webinar info sessions are on the following dates:
July 12, 2023
September 6, 2023
November 1, 2023