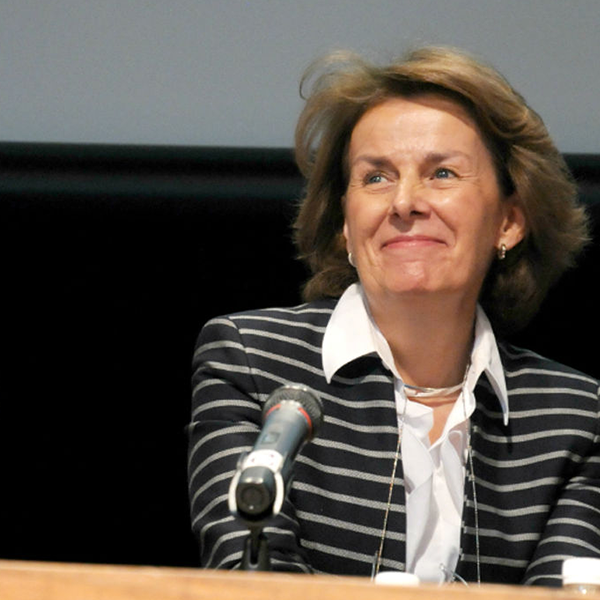 Carolyn Aguilar-Dubose is an Architect trained in Mexico and Urban Designer trained in the UK. Since 2004, she has invested most of her continuing education on sustainability topics and Biomimicry, a method of bringing Life's Principles to the design table. In December 2015 she obtained her Ph.D in History with Honorable Mention at Universidad Iberoamericana (IBERO).
In the consulting and contracting firm she founded more than 35 years ago, she was responsible for the construction of 500 low-income housing units after the 1985 earthquake in Mexico City, as well as the design, building, remodeling of residences, offices, public spaces, neighborhood markets, health clinics and subdivisions. She has worked on World Bank transportation projects, urban planning, urban design and urban image studies for local land plans and policies.
Dr. Aguilar-Dubose has taught at IBERO for more than 30 years, has received four Outstanding Teacher Awards (the latest being the Emeritus Award, 2021), and is the first woman to be named Head of the 65 year-old Department of Architecture, Urbanism and Civil Engineering. In 2013 she was elected member of the IBERO Senate, as representative of the Department Heads. As an academic she has developed the sustainability mystique, as well as the implementation of the Green Campus Project at IBERO.
She coordinated the promotion in Latin America of the Second, Third, Fourth and Fifth Cycles of the LafargeHolcim Award for Sustainable Construction Competition, and coordinated the eleventh and twelveth editions respectively, of the successful Diploma Courses on Sustainable Community Design and Sustainable Design and Construction. These courses were utilized to train teachers of the undergraduate and graduate levels in Architecture and Urbanism, as well as professionals in these fields.
She was Secretary for four years of the Honor Committee of the Mexico City Architectural Association and directed its Architecture and Urbanism Institute also for four years. She is a member, through IBERO, of the US Green Building Council (USGBC), the Association for the Advancement of Sustainability in Higher Education (AASHE), the International Living Future Institute (ILFI) and the Urban Land Institute (ULI).
In 2012 she was awarded the Sustainability HERO recognition during the International Living Future (ILFI) Conference in Portland, Ohio. For 7 years she was a member of the ILFI Board of Directors and is presently a member of its Advisory Board. In 2016 she was awarded the 'Women in Sustainability Leadership Award' that is given annually by the Green Building and Design Review of the USA.
Dr. Aguilar-Dubose has lectured in Mexico, France, the UK and China, on the history of urban form, transportation in metropolitan areas, and the importance of urban parks and park systems as resiliency and community building agents. Her book 'The Urban Park: between Nature and Democracy' is due to come out in 2021.