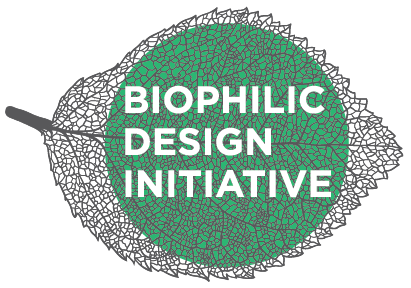 Biophilic Design Initiative
BIOPHILIC DESIGN IS THE PRACTICE OF CONNECTING PEOPLE AND NATURE WITHIN OUR BUILT ENVIRONMENTS AND COMMUNITIES.
The International Living Future Institute has seen a demonstrated need among the Living Building Challenge community for Biophilic Design resources that can take the practice from theory to reality. While progress has been made to communicate what Biophilic Design is and to demonstrate why it is crucial to a Living Future, very little has been made around the process of how to achieve it. The International Living Future Institute has brought together leading experts in the field to form an Advisory Task Force that will lead the initiative through collaboration and inclusion of existing resources. This initiative aims to achieve the goal of broad adoption of Biophilic Design among the design community, building owners and cities.
About the Initiative
A place to file, archive, and offer resources for public and network access.
Be a resource for ideas, resources, events and collaborative opportunities, connecting nodes around the country and world. Assemble and package educational tools and resources. Develop a databank for case studies.
Connect project teams with biophilic design practitioners and resources; connect design practitioners with research scientists; and compile science research databank.
Link design practitioners with scientists for solving design challenges and conducting more in-field research.
Create networking and collaborative opportunities.
Network members collaborating on projects and at events/conferences.
Draft a biophilic design implementation and documentation process for the Living Building Challenge.
About the Transition Lab
The Biophilic Design Transition Lab (BDTLab) was founded to develop the conditions for biophilic design to shift the built environment towards designs that improve health in America and create a Living Future. We have set out to accomplish three primary goals:
Provide the Biophilic Design Initiative with the structure it needs to scale
Plant the Natural Step Sustainability Transition Labs in the US as a model for bringing pioneering ideas to the mainstream
Develop a new national model for sprouting pioneering, innovative ideas and leading them towards adoption
We know that Biophilic Design works, and what we are seeking is to create a shift in behavior towards a more biophilic future. In order to achieve these goals, we have followed in the footsteps of Sustainability Transition Labs that stand behind key worldwide sustainability initiatives. Developed in Sweden in 1989, The Natural Step has a goal of advancing society towards greater sustainability through setting out an end goal and back-casting towards it. This process allows us to bring about change on a system-wide scale.
Through direct engagement and building capacity with a group of diverse stakeholders, we are able to tackle the complex challenges and create breakthrough solutions for advancing biophilic design. The BDTLab has set out to begin this process and foster tangible breakthrough results that are co-designed and co-delivered with strategic partners that can have system-wide impacts.
Biophilic Design Guidebook
This guidebook was developed to help Living Building Challenge project teams develop more biophilic projects and comply with the requirements and intent of Imperative 09 – Biophilic Environment. The guidebook includes a general overview, as well as recommended topics, content and tips.
The STephen R. Kellert Biophilic Design Award
The Stephen R. Kellert Biophilic Design Award acknowledges Stephen's legacy as a pioneer in articulating and applying Biophilic Design principles to the built environment. His advocacy has encouraged widespread adoption of the practice. The award is offered this year for the third time through the International Living Future Institute's Biophilic Design Initiative.
Get Involved
To learn more and explore how this initiative can achieve its goal:
Advisory Members
JULIA KANE AFRICA, Biophilic Design Consultant, Former Nature and Health Program Leader at the Center for Health and the Global Environment at Harvard T.H. Chan School of Public Health
SONJA BOCHART, Principal, Shepley Bulfinch
BILL BROWNING, Founding Partner, Terrapin Bright Green
MARY DAVIDGE, Director of Campus Design, Real Estate and Workplace Services, Google
JUDITH HEERWAGEN, Program Expert, Office of Federal High-Performance Green Buildings, US General Services Administration
NICOLE ISLE, Chief Sustainability Strategist, Glumac
DAVID GERSON, Vice President of Marketing, Inscape
ERIN JENDE, Director of Marketing, Interface
VIVIAN LOFTNESS, University Professor of Architecture, Carnegie Mellon University
RICHARD PIACENTINI, Executive Director, Phipps Conservatory and Botanical Gardens
CATIE RYAN, Senior Project Manager, Terrapin Bright Green
Please take the time to read the article, "Biophilic Design and Climate Change: Performance Parameters for Health" by our BDI Advisory Members to learn more about the impact of biophilic design in the midst of climate change.
Initiative Sponsors
Special thanks to Glumac, Interface, HOK, Teknion, Mecho, + Armstrong World Industries – our generous sponsors of this initiative!
Transition Lab Sponsor
Support for the Biophilic Design Transition Lab was provided by the Robert Wood Johnson Foundation.The views expressed here do not necessarily reflect the views of the Foundation.